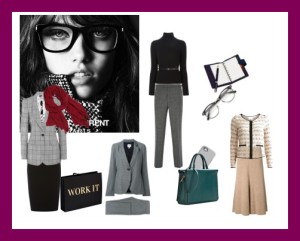 Looking for a job is a stressful time in our life. We also dread the interview process so why not put all the advantages on our side. So "Suit Yourself"!
Whether it is in our professional or personal life, our Image is the calling card to success.
Did you know that only 7% of communication is verbal? In just a few seconds, assumptions are made about us, our educational level, social status, level of success and much more. These assumptions are made primarily from our appearance, attitude and the way we present and carry ourselves.
When looking for a job, it is wise to do the research on the industry, the company and it's dress code prior to the interview. Some industries are more casual than others. Dressing appropriately for your industry will give you the edge and an advantage over the competition.
The way we look always affects the way we are treated.
For the interview, I suggest a business suit. A suit sets the tone and gives a serious and professional look. Select one that fits your body type and in which you are comfortable. It is always noticeable when someone is not comfortable in their clothes. "When you feel your best, you look your best and do your best". Select a neutral color that complements your skin tone.
You must be thinking, my industry is much too casual for a suit. Wrong! A suit is the interview essential. Choose something that enables you to use each separate piece with items you already have in your wardrobe and you will have a polished business casual look.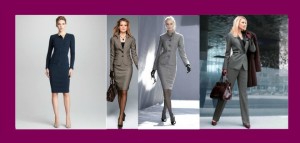 DILLARDS and MACYS have a large variety of business suits and separates, all one needs for a polished business look. Suit Yourself!
Color: These are general guidelines that can differ depending on the industry and situation. As you know color triggers unconscious reactions for example red releases passion. The right color choice will increase your chances at the interview. I would suggest a navy or charcoal grey suit. They both indicate authority, being trustworthy and honest. Chocolate brown is also a good choice as it reveals serenity and calm.
An all black suit is not recommended for interviews as one can appear distant and arrogant. If wearing black, brighten it up with a light color top or scarf near your face.
I hope these few tips will help you prepare for your next interview. The way you dress sends a clear message about your brand and what it has to offer.
WHAT MESSAGE ARE YOU SENDING?
For any complementary information, Ask Anna For more Fashion and Beauty tips, subscribe to our newsletter Newsletter