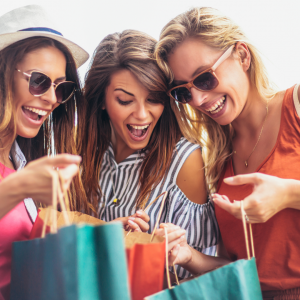 Most of us love to shop but there is an art and strategy to it. It is so disappointing to make shopping mistakes and it can be pretty costly in the long run. There are numerous promotions and sales right now to take advantage of. (10% off is not a sale) I hope these few tips will help you out.
KNOW WHAT YOU NEED AND SHOP WITH A LIST
Households usually spend between 3 to 10% of the income on clothes, the average being 6% for your entire family. If you have children, they have huge needs and wants, so it is important to use your budget wisely.
Know what you have in your closet and make a wardrobe plan. A shopping list is a great tool and stick to your list. This will avoid impulse buying, purchasing doubles and items that do not fit you nor your activities.
EACH ITEM SHOULD FIT YOUR STYLE, BODY AND LIFESTYLE
Dressing well is not about wearing the latest trend or wearing designer labels.
It is about :
Knowing your body type and what fits you
Fnding your style
And fitting it to your lifestyle
Your wardrobe should take you wherever you need to go.
MIX AND MATCH TO STRETCH YOUR WARDROBE
You should be able to wear each item bought at least 4 different ways. If there is a style you like and wear frequently, buy it in various colors and patterns.
A LOW PRICE IS NOT A CRITERIA FOR PURCHASE, QUALITY AND FIT ARE
Always buy the best quality you can afford and buy several of your staple items. For example, your black pants, white blouse, tees, tanks and certain sweaters. Always try your items before purchase. You should love it and it should fit perfectly. If an item is too tight fitting, go up a size and have it altered for a perfect fit. It is important to have a good seamstress.
BUY FOR ALL SEASONS
When shopping think of how you will transition your items into the next season. Staples with simple lines and basic colors will remain in style for several years. Trendier items will last two to three years in average. Make sure you are not buying an item that is on the way out.
Think of next season's colors when shopping your Summer Sales and how you will incorporate your new items into your wardrobe.
The goal is to always wear 100% of your wardrobe. Enjoy your shopping and the hunt for great deals!
Let's be clear 10% off is not a sale!
Be Fabulous!