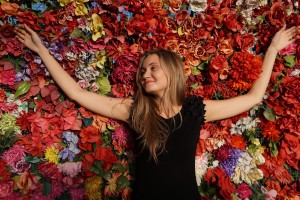 I have always loved the Fall weather with chilly mornings and warm breezy afternoons. Although the luminosity and atmosphere changes, we can still wear some of our summer pieces in the fall. We just need to add a bit of warmth.
A lot of fabrics can be worn year long, as well as lace, sheer, silk and cotton. So when purchasing something new, keep this in mind and consider how and when you will wear it. Can you wear this item all year? Can you mix and match this piece in your core wardrobe? To make the most of your summer wardrobe in the fall:
LAYER
It's all about layering. You can find long sleeve T shirts and tanks at Target for $10.00 in all colors. If you have a sequin tank, pair it with a solid and contrasting color tank underneath to tone it down or wear it with a cardigan or jacket.
USE TEXTURE AND PRINTS
Mix textures for interest. Mix a lighter fabric with a heavier texture. For example a tweed skirt with a silk blouse. When mixing prints and texture, keep in mind your proportions and the color scheme involved.
Add an animal print to your wardrobe. Animal print is here to stay. A leopard print is amazing with red or purple which are big trends this fall and winter.When the weather changes and it gets colder, go for solids. Grey is softer than black and is a big trend this year.
COLOR
The Spring colors were very bright. This fall, we have beautiful hues of green, red, purple, orange and pinks. Color blocking is a must. Play around and mix your summer colors with the fall neutrals and create your unique style. Keep it down to two to three colors at one time.
SCARF
A scarf is a great accessory to complement your outfit. When wearing a scarf, avoid necklaces and chunky earrings, go for statement rings and bangles.
WHITE DENIM
As long as the weather is still warm, you can still wear your white denim jeans. Pair them with a thin sweater and leather jacket or long cardigan and a scarf. As soon as it gets chilly, put them away for next Spring.
TUNICS
The tunics you wore this summer will look great this fall layered with a long sleeve tee, leggings or jeans and a jacket of your choice. If you wear the tunic with leggings, make sure it is mid-thigh length.
THE MAXI DRESS
You will see many maxi dresses this fall. If you are comfortable with a maxi dress, pair it with a cowl neck sweater in a similar shade, a thin belt and heels or boots.
THE SHORT SUMMER DRESS
You love your summer dress in cotton or microfiber and do not want to put it away, then pair it with tights or leggings and boots. Layer it with a cropped or boyfriend jacket
SOME THINGS TO PUT AWAY
– Linen and seersucker
-Very summery patterns such as bright florals or marine patterns
– Mini shorts and flip flops (yes flip flops!)
– White or pastel color dresses and capris
– Your summer sandals
– Halter top and strapless dresses
I hope this will help you transition easily into fall, making the most of your wardrobe and budget. For any questions you may have, ask Anna!