Wardrobe Consulting For Transgender Women
Wouldn't you feel more confident if,
You knew what to wear, when and how to wear it?
You could blend in but live life as the "Genuine You"?
Could become the woman or man you are destined to be?
Bring out your inner personality while keeping your uniqueness?
You earned the respect that you deserve?
You could be sexy, classy and convincing?
Overwhelmed by the wardrobe choices offered?
I can help you. See services provided and Wardrobe blog herewith.
ENHANCE YOUR FLAT BOTTOM
Looking great is all about mastering the Camouflage and Enhancement tips. To have a plump booty rather than a flat bottom, here are some tips:
Making your waist look slimmer will automatically make your hips look larger.
Jeans
Choose a slim fit jean with spandex. Pockets with either embellishments or flaps will give you volume. Make sure these are sufficiently high. Low pockets will not be attractive.
Skirts
The trumpet skirt is a great option. It suits most body types and is very flattering. A flared skirt with pleats from the hips is also a good option. Adding a belt will make your waist look slimmer. Select the width of the belt wisely. Keep the length of the skirt at or above the knee. The fabric should always have structure and not be too flimsy.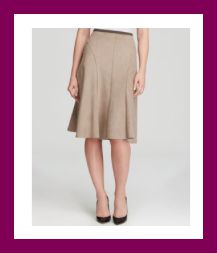 Padded panties
Shape wear is very popular, whether it be to enhance or diminish. Select shape wear that looks natural and visible under clothing. It's better to spend slightly more for good quality.
Heels
Heels change the way you carry yourself and modifies your posture. They also arch your back which enhances your bottom. A natural or pale color, closest to your skin color will make your legs appear long and slim.
I hope this has helped you. For Fashion and Beauty tips, follow my blog and subscribe to my newsletter.