WARDROBE ESSENTIALS
Thursday, September 15th, 2011 at 7:43 pm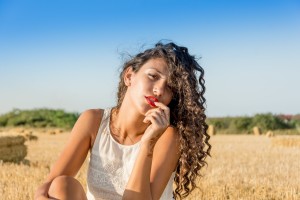 Fall is definitely here! So let's check out your closet and see if you have the elements necessary to rework your wardrobe.
My Wardrobe Essentials for this season are:
1-DENIM in a darker wash and in a style that best suits you. The dark wash denim gives you    more versatility as it is easier to dress up or down.
2-A WHITE BUTTON UP BLOUSE.  The blouse is a wardrobe essential. A fitted, crisp, white blouse will be your go-to item to wear with a pencil skirt under a cardigan or jacket, with a jumper, with jeans or an evening skirt. I always prefer "wrinkle-free". Brooks Brothers is a great fit.
3-COLOR – We are in a new era of color, with an array of bright hue's for Spring and Summer, the trend continues for this season with color blocking.  Invest in a smashing pop of color to transform your wardrobe.
4-SOMETHING FURRY – Whether you prefer a coat, vest or cape, fake or real, Fur will give you instant chic and elegance. You can pair your vest with jeans, a longer skirt or even a suit. Experience with different options according to your style and personality.
5-TRENCH COAT – Short or long depending on your lifestyle and wardrobe. This will be the best item you will ever purchase. It is a classic look that you will have for many years. I would suggest you buy a trench coat with a removable lining that you can wear yearlong and the best you can afford. It suits all styles whether you are classic or funky.
6-A GREAT JACKET – Whether you prefer cropped or long, you need a go-to jacket to transform your outfits. Leather, blazer, wool, suit or Chanel-like jacket, choose something with the most versatility.
7-SWEATERS – Brrrrrrrrrrrrr This season the sweaters are not only for warmth and coziness, they are glamorous and chic. You can pair them with shorts,  trousers or silk skirts.
8-BOOTS – This is a great addition to change your wardrobe. Find a style of boot that suits your lifestyle and comfort and easy to pair with most of your wardrobe as it is an investment.
9-LEGGINGS – You will wear your leggings with skirts, dresses or tunics. Remember leggings are not pants so make sure whatever you are wearing with your leggings is long enough. Beware of embellished or printed patterns as these tend to make your legs look larger.
10-A DAY DRESS – Select a dress that you can wear from day to night in a subtle tone for easy transformation. Stay tuned for a future blog on "The Many ways to transform a basic dress".
So it's time to take  inventory of your closet and select outfits for your FALL WARDROBE.  I would be happy to hear about the options you have come up with! Contact me at "Ask Anna"
Tagged with: Color • denim • Fall 2011 • Fall Wardrobe • fur • kansas city • Must Haves • Wardrobe Essential
Filed under: General • Wardrobe
Like this post? Subscribe to my RSS feed and get loads more!