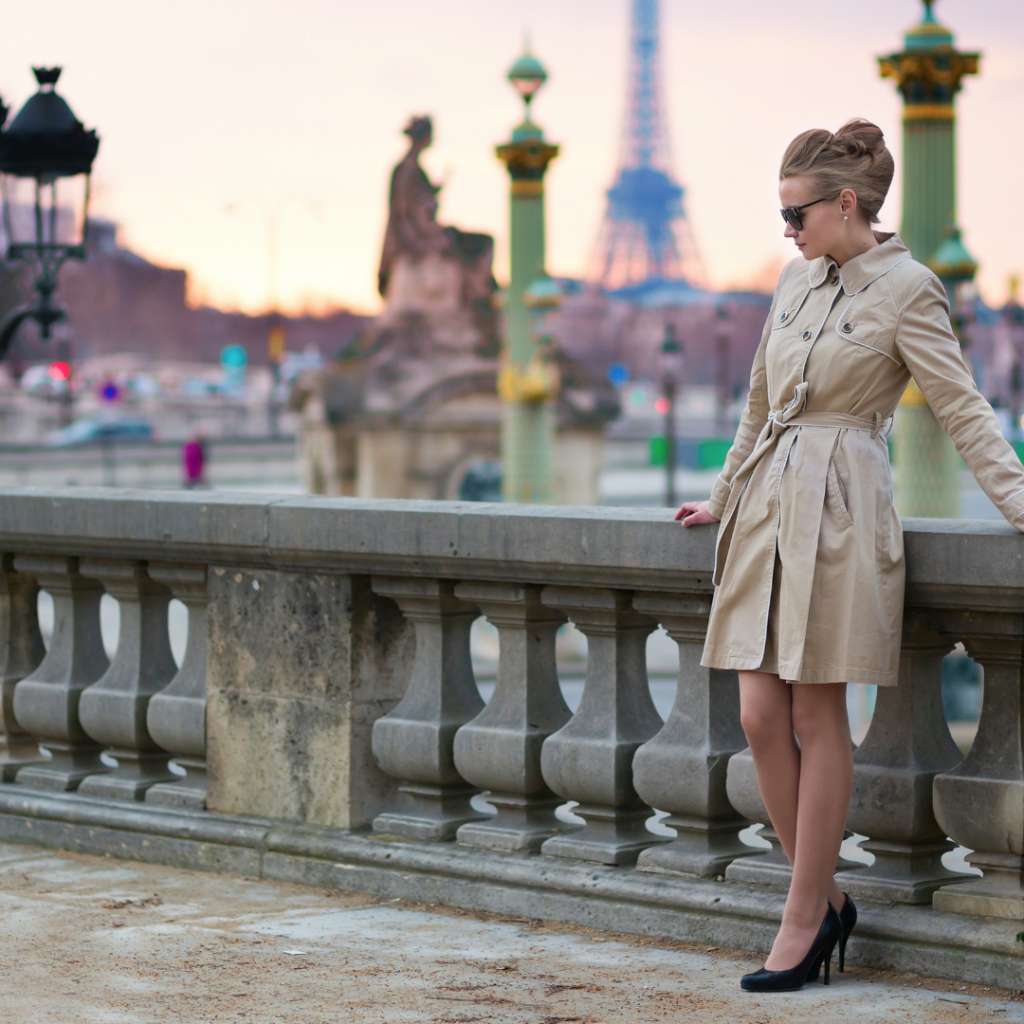 We don't necessarily need designer labels to be elegant and chic. We want to look as if we have invested a lot of money and thought into our wardrobe. We don't want to look cheap however, there are some dead give-aways. So how do you look Chic on a budget?
Avoid Too Much Detailing
When wearing an item with detail, sequins, studs, beading… keep the rest of the outfit simple and clean. Simplicity is always best. Choose garments that have build in panels and designs that enhance your figure and let the clothes do the work for you.
Choose Garments That Are Well Made
Have you ever purchased a low price tee shirt thinking it was a deal and once ironed, the seams ended up in the middle of the garment? Or perhaps you have a top with ruching and when washed, the ruching shrinks and bunches up. It's important to choose quality fabrics that hold up.
Prefer More Saturated Colors
All colors are not equal. Even if you prefer pastel colors, choose more saturated shades for your foundation wardrobe. Pastels always tend to look cheaper than a bolder shade. Also ask yourself, does it suit your skin tone ? Can the item and color be easily integrated into your wardrobe?
Pay Attention To The Fit
I always come back to this point but even the most expensive garment will look cheap if the fit is wrong. Aspects to consider when purchasing your garment are Fit – Style and Color, in this order. Is it flattering and appropriate for your body type? Does it suit your vertical proportions, shorter or longer torso?
Here are a few examples of the wrong fit;
= You have pleats at the crotch. This means your waistband is too loose
= You cannot close your jacket. You should be able to close your jacket comfortably without any pull. If not, consider going up a size.
= The sleeves are too tight. This may not be a style or cut for your shape.
Inspect Your Garments
When working with my clients, I use my 4F Signature© System to go over Fabric – Fit – Finishings and the Fabulosity Effect. We have addressed the Fabric and Fit above. The Finishings are all the aspects that contribute to making the garment look cheap or expensive. They may seem insignificant but are very important; the seams – buttons – zippers – leather accents or lining.
The Fabulosity Effect pertains to the final result. How does the garment make you look and feel? Does it represent your personality and style?
Look Chic on a budget, Have fun with it and be Fabulous!