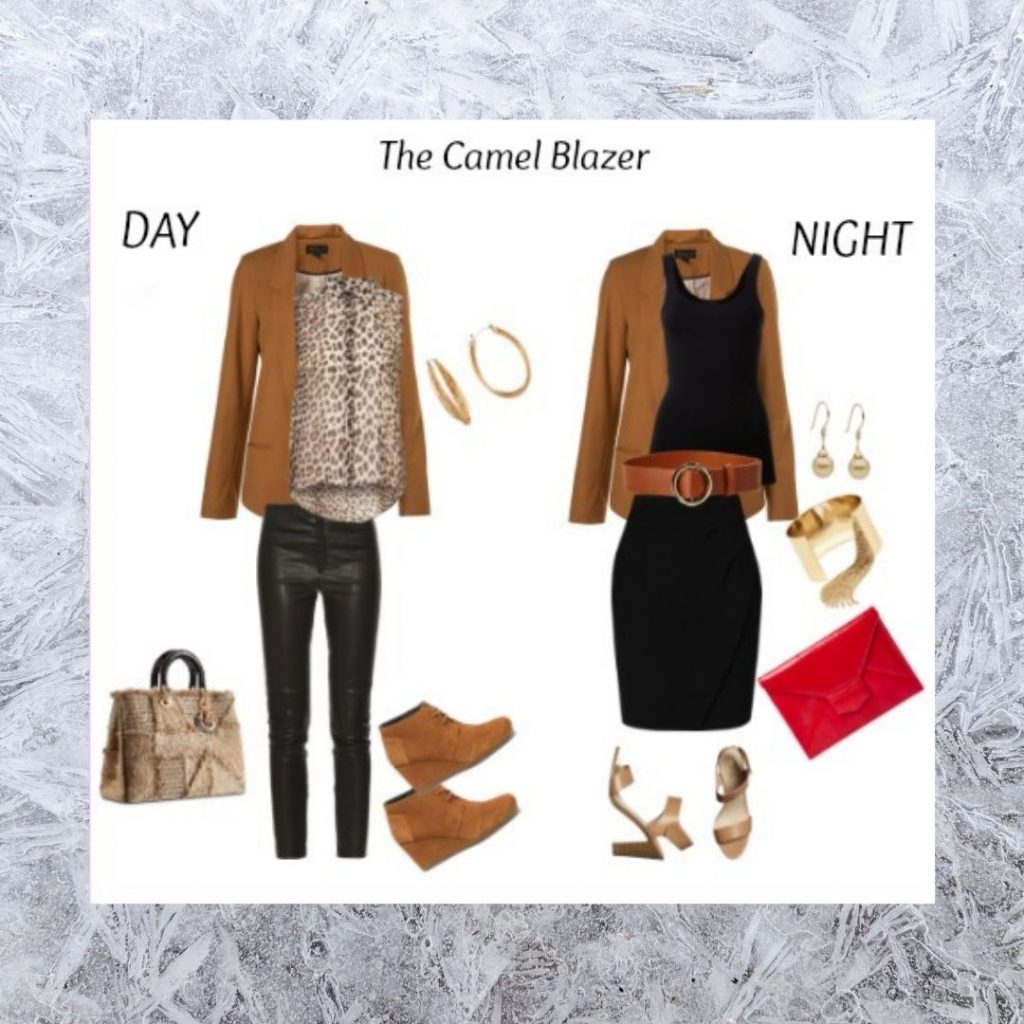 Today, we want to take full advantage of each piece of our wardrobe. The best way to do so is to choose pieces that are season-less and can be worn year round. The perfect example of this is the blazer. Even if you do not need it professionally, a blazer is a timeless piece. It can be a complement to your wardrobe or the center piece. The blazer is an "Essential" piece in your wardrobe.
When purchasing a blazer, there are several things to consider:
= Is it classic enough to be versatile? There are many different options and styles to choose from. Choose the blazer or jacket that suits your personal style. The more "fuss-free" and simple it is, the longer you will be able to wear it and in different ways.
= Will you be able to wear it in the evening? There is nothing sexier than a blazer for evening!
= Is it wearable for work as well as casually with jeans?
= Your blazer or jacket should not be an afterthought. Dress around it. Changing one piece will change the mood of the outfit.
= Consider your proportions. Are you short waisted or do you have a longer torso? This makes a difference when choosing a high or low stance or a peplum jacket. This also matters in terms of length of blazers. What will you be pairing your blazer with? Will the bottom piece be a fuller piece? If so, your blazer should be shorter.
= Does it enhance your figure? Choose a piece that shows off your waist or perhaps you have an apple shape. In this case, you will prefer a boxier style.
= Layering is always a great option but keep it slim and simple. Avoid tops, sweaters or scarves that are too bulky. Whether you intend to close your blazer or not, you should always easily be able to. It lies better on your body.
= There are many different ways to wear your blazer. If it does not have any detailing, pockets etc… you can add a leather belt and cinch it at the waist. This is a great look for a thinner fabric to pair with a dress, skirt or pant alike.
Depending on your style, you may consider options beyond the basic blazer, the safari jacket, the leather blazer, the peplum, fitted, denim or other. There is a style for everyone. Find the one that suits your wardrobe and your comfort zone. Show off your shape and your personality and look Fabulous!