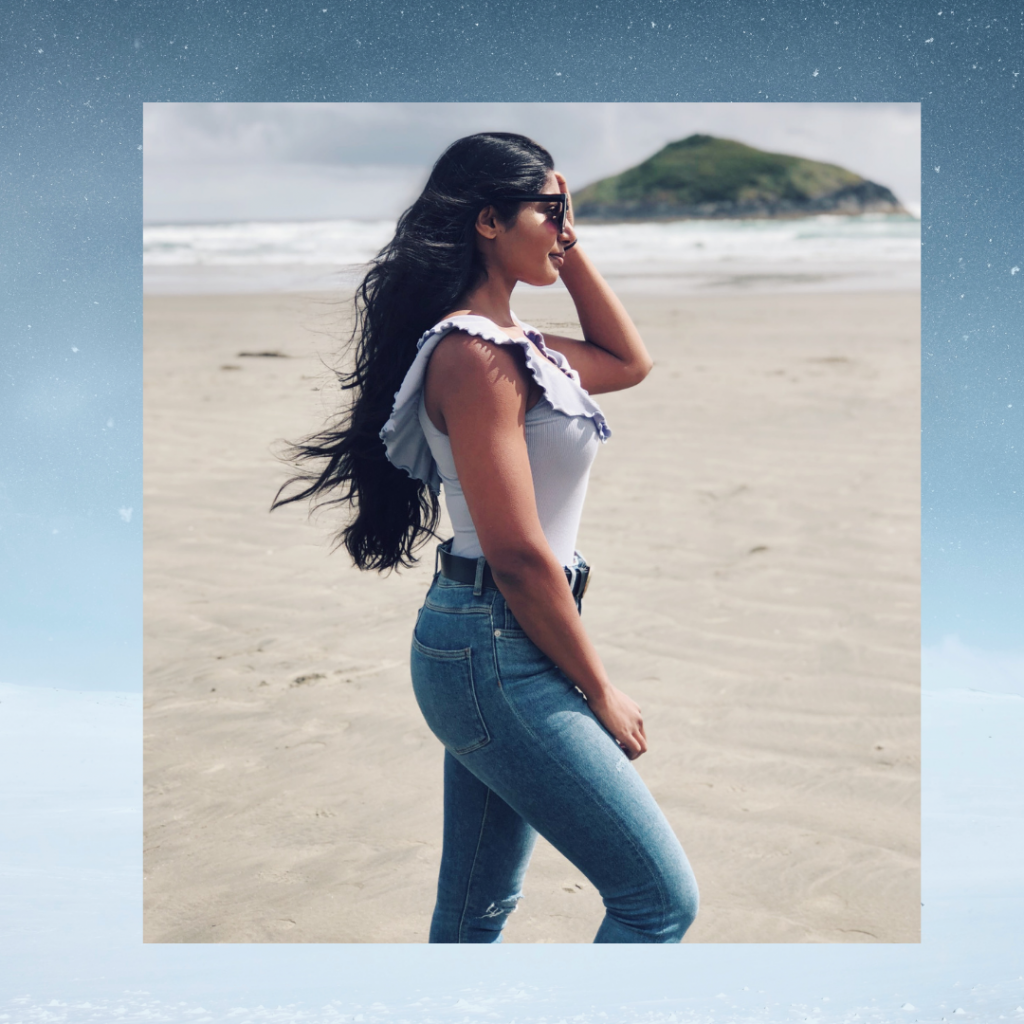 Everyone can look amazing in jeans. Over the years, denim has evolved into the most versatile item of clothing in your closet. Every woman needs a great pair of denim, the indispensable wardrobe item. Denim can be worn on all occasions, dressed up or down. Have you ever passed a woman and thought, OMG these jeans look amazing? It seldom happens because people don't know how to find the perfect jeans. It can be a challenge and many factors come into play.
Herewith a few tips on how to find the perfect jeans;
THE STRETCH -The stretch enables the jean to hug you in all the right places and rebound better. I cannot believe we wore denim without stretch! Denim does give a little over time but should not get baggy. I prefer a 1% to 2% stretch for comfort. If there is too much stretch, the fibers with the wash and wears will loosen inappropriately.
YOUR VERTICAL PROPORTIONS – 30% of women don't know their vertical body proportions (whether they are short or long waisted) If you have a long torso and short legs, you will prefer a high waist to trick the eye and give more visual leg. However, if you have a short torso and a large bust, a mid rise waist is going to look much better.
YOUR BODY SHAPE – Consider your shape for the best fit. Unfortunately, not every jean will fit every shape. What do you want to enhance or minimize? If you are an inverted triangle, you may want to add volume at the hips and prefer a boot cut style.
YOUR DERRIERE – Back pockets are important because depending on how big, large or far apart they are, they change the way your behind looks.
Look at your derriere in a 3 way mirror
Are the pockets high, or low?
How much detailing do you have and how does it make you look?
Nobody wants to appear as if they have a droopy bum!
COLOR – The wash indicates where and how to wear them. Dark washes to black are more versatile in general and can be dressed up or down to convey a more polished and/or professional look. For professional wear, you may want to avoid very faded or distressed jeans.
CONSIDER ALTERATIONS – Do alter your jeans. Wearing jeans that are too long will not only look messy but it will make you appear shorter. If you have pleats or it is baggy in the front, you most likely need to take in the waistband. A professional seamstress can easily do this. A little investment for a maximum impact.
THE SIZE – There is a difference between a snug fit and one that is too tight.
Is your jean giving you a muffin top?
Is it covering your derriere properly?
Is it digging into your waist?
Do you have a gap at the waistband?
You could look larger by wearing a size too large or too small. As with any other garment, sizes are not standard. You may wear an 8 in one brand and a 6 or 10 in another.
The secret is try, try and try, all styles and brands until you find the best fit. Once you know how to find the perfect jeans, You will feel confident and like a new woman.
We all deserve an AMAZING looking bum!
Be Fabulous!
Your Partner In Style