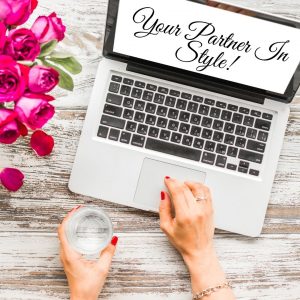 Why would you need the Online Wardrobe Consultation? You may have questions about your wardrobe, an unorganized closet or you are overwhelmed by the shopping experience. You are too busy or located remotely or perhaps not as comfortable with a one on one consultation. Then the "On Line Wardrobe Consultation" is for you!
How it works;
We will have a skype meeting to discuss your needs and create a plan, whether you need:
Advice and recommendations for an event
A Style Assessment, defining your body type, what best to wear for your shape and lifestyle
A closet editing
To learn how to create outfits with your existing wardrobe
What to wear to a special event
Shopping recommendations to complete your wardrobe
Seasonal updates
Packing recommendations
Advice on accessorizing and increasing your wardrobe options
How to create an efficient and workable wardrobe
Help on creating a perfect Capsule wardrobe for your lifestyle
How to dress appropriately for the workplace
and more…
Most women when shopping for clothes make the same mistakes, buy the same colors, not necessarily the ones that suit them, the same styles, not always adequate for their body shape and clothes that don't fit their lifestyle nor activities. They have a wardrobe full of clothes and nothing to wear. You've certainly heard the saying, "80% of women wear 20% of their wardrobe. If this is you, you are wasting time, money and closet real estate!
I can help you to save time, stress less and save money in the long run. My goal is that my customers love and wear 100% of their wardrobe. Wouldn't you like to transform your closet into your own "Personal Boutique"with the elements needed for all the events of your life?
For additional details, hit REPLY