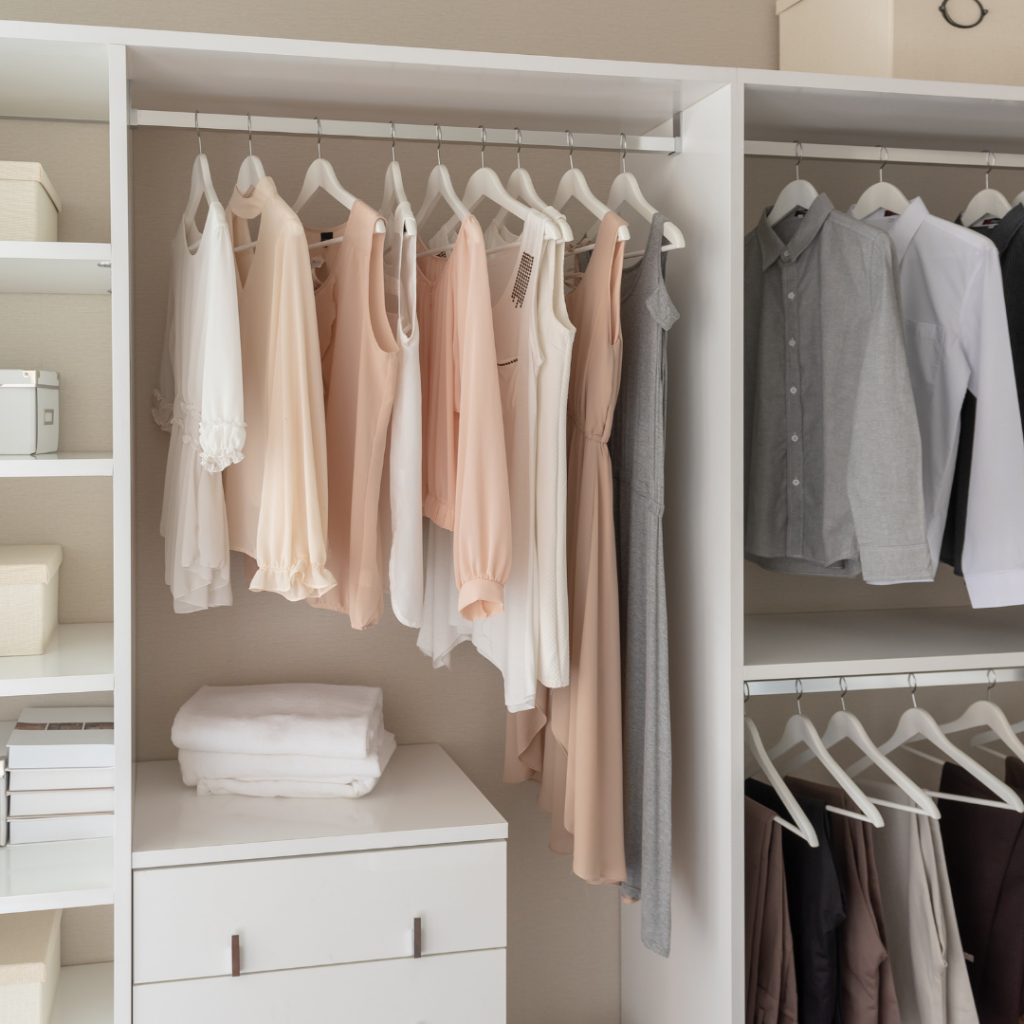 When updating your wardrobe, you want to get the most for your budget.
Clothing is an investment so we must strategize wisely.
When implementing a Clothing Plan with my clients, There are 5 aspects I go over to create an effortless and stress free wardrobe.
1- Do you know your clothing personality? For instance,
Are you more laid back and casual?
Are you more chic and elegant?
Do you like timeless and classic pieces?
The activities of your life will also play a role in your style personality and your needs.
Do you take the kids to school, spend hours at the gym then take the kids to dance or soccer?
Or are you a professional business woman who sees clients all day?
Your level of comfort is also important.
Are you most comfortable standing out or fitting in?
2- Do you know your body type?
This will determine which styles look best on you.
One of my clients is an inverted triangle shape with broad shoulders. As a result, when shopping with her, we avoid thin spaghetti straps, any embellishment or detail on the torso.
Knowing your vertical proportions is also very important.
Are you short or long waisted? You don't often hear people talk about this but it will determine where your tops should hit for a visually proportioned look.
What are your best body features?
What do you want to highlight or conceal? Perhaps try on different styles to get a sense of what looks best on you.
3- Pay attention to the colors in your wardrobe.
Can you identify a color pattern?
If it is all black, there is work to be done. Believe me I certainly have been there, I understand.
Do you have more blues or camels and tans?
See how your wardrobe can be color coordinated.
Make sure the colors you select highlight your facial features and suit your skin tone. First of all, If they make your eyes pop and your skin glow, you are doing it right!
Do you look better in white or beige?
Do you have a warm or cool complexion?
4- I always suggest to buy complete outfits, unless you know that you have an outfit match at home for the item of clothing you are buying.
I remember shopping with a recent client. I had asked her to bring 2 items that she did not wear. She thought it was just because she didn't have anything to pair it with.
So one of the items was an orange silky blouse. She simply did not wear it because it was not her coloring. Each time she put it on, she felt she looked pale and dull.
The other item was a peplum navy printed top. We paired it with a navy blue wide leg pant and it looked great. However, she wasn't wearing it because it was very uncomfortable, the seam of the peplum was much too high on her. Fortunately there was enough fabric that the seamstress was able to lower the peplum for her. Sometimes, a little tweak can make a world of difference.
5- Last but not least, shop early for the season – The brands and shops bring out their clothing early in the season and this allows you to get the early bird discounts.
So take advantage of these promotions.
Have a Fabulous day,