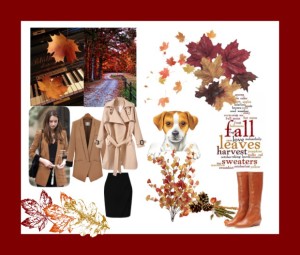 Fall is the season to freshen up your wardrobe and revamp your basics. You may already have these 5 key pieces in your wardrobe. There are so many ways in which you can wear your basics.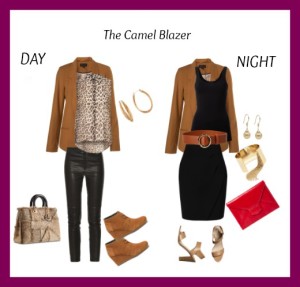 The Camel Blazer: A tailored tan blazer can be worn with a simple white T shirt and jeans for elegance, boyfriend jeans for a fun look or over your favorite little black dress. From casual to sexy, it will look fantastic with black and white or bright hues. The camel blazer shows distinction and sophistication. Chose a fitted blazer for more versatility.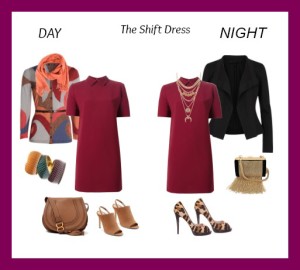 A Colorful shift dress: The shift dress is a loose fitting dress that usually hits above the knee. The shift dress never goes out of style. In a bright color you can wear it with a denim jacket and flats for a luncheon with friends or a cardigan and scarf at the office when it is chilly. At night, add accessories, animal print heels and a black jacket for a sexier look.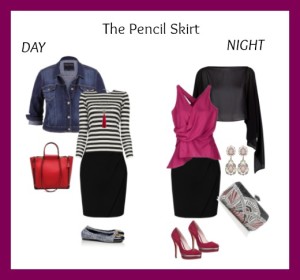 The Pencil skirt is the definition of "Classic" Whether it is in a solid color, leather or print, this silhouette will go from day to night with ease for all styles. The pencil skirt should be fitted but not too tight. This look can go from elegant to vulgar if the fit is not appropriate. Fit is everything! Take it from conservative, to business like to evening according to your mood.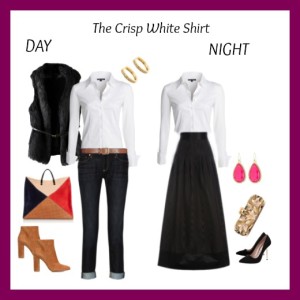 The Crisp White shirt; It can be worn a thousand ways and in all seasons. With your jeans, shorts, pencil skirt, buttoned up or as an over shirt. A crisp white tailored shirt will be the ideal complement to a long cocktail skirt. Select a tailored, good quality shirt and don't forget to update it often to keep it crisp and white.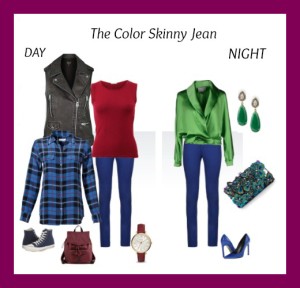 Skinny Jeans of color: I'm loving the pantone colors this fall. Chose a vibrant hue that complements your wardrobe's basic color (Royal blue, grey or merlot) The skinny jean is a year round staple, easily worn with flats or sandals in the summer, with boots in the fall and heels for evening.
For more Fashion and Beauty tips, follow me HERE