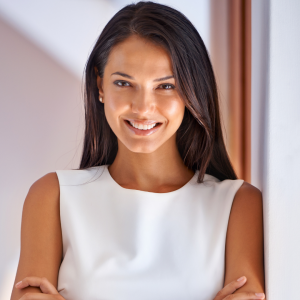 What does Self-Confidence mean to you?
Have you ever thought of who you really wanted to be? Have you visualized your life, your profession, your friends, what you would be wearing, how you would feel? How would others treat you?
Self-Confidence is really the key. Some may have difficulty believing it but I was more of an introvert and very reserved. I was always very impressed by confident people. They were so bold, outgoing and driven. So confident of their self worth, appearance and abilities. It is a very attractive trait and draws like-minded people to you. I have had to really work on this because it became a handicap for me, in my professional as well as in my personal life.
Where does Self-Confidence come from? Do we start off with this inner confidence in life and change along the way? Or is it a personal trait that we are born with? Some research shows that it is in our genes and we are born with some level of self-confidence. I tend to believe so. However, there are ways of changing that, I am proof!
If you do not have that self-confidence, try taking the following steps:
– Make a mental image of your "Ideal Self", write it down if you wish. Be realistic (If you are short, you will not be tall tomorrow)
– Look at it every day
– Imagine yourself and how you would feel if this image became a reality
– Don't let the circumstances determine your life and look for opportunities for change
– Take one step each day to obtain this ideal image. Look long term but take short term actions. For instance,
= Learn a new skill, If you lack knowledge in a professional area
= Start a sport or modify your eating habits if your weight is an issue
= Learn to dress according to your personality and your lifestyle if your Image no longer satisfies you
You will gain confidence with that knowledge. Take baby steps towards your goal.
No one is perfect, we all have flaws and that's what makes us unique and authentic.
Accepting our flaws allows us to be more comfortable with who we really are.
– Be gentle with yourself. We do not always look as bad as we feel.
We tend to show how we feel about ourselves through the way we behave, interact with others, look and dress. So keep the internal dialogue positive and you will feel beautiful and wonderful regardless of weight, age and what you see in the popular magazines; (air-brush and photo shop – This is not reality)
Of course, there are rules, tricks and tips to help us look our best for all situations. As humans, we need acceptance and acknowledgement, this is normal. So thinking the rules do not apply to us is false. We would just be excluding ourselves from society because to be honest, we will not change the dictates of fashion.
Find Your Beautiful-Self
Have fun, dress and express who you really are.
It is about living your own life and knowing that you have the power to make the changes.
Have A Fabulous Day