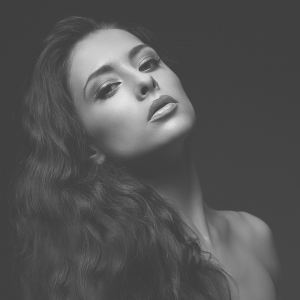 What is your idea of sexy? You don't have to put it all out there to feel sexy and attractive.
I believe it is about attitude more than clothing. You can look amazingly sexy in a turtle neck sweater and a knee length pencil skirt or a white tee shirt and pair of jeans.
My Do's and Don'ts of appearing Sexy!
1 – Confidence
Confidence is very attractive. A woman who knows her worth and is comfortable with her life choices exudes confidence.
2 – Only show off your very best feature. If you have great legs, show them off appropriately. If you like your shoulders or your chest, show off a bit of cleavage or wear a cold shoulder top
Showing off too much is really a turn off for most people and showing everything at once would definitely label you!
3 – Always be age appropriate.
If you are over 60 and you are wearing a mini skirt or showing off too much cleavage, you will be labeled as ignorant of fashion and social rules.
Perhaps more importantly, You will not attract the right and positive people in your life.
4 – FIT is everything
You can make a cheap garment look expensive but a tight dress or skirt in which you are bulging is never attractive. It can accentuate lumps and bumps and lacks sophistication.
5 – If you are comfortable wearing heels, by all means do so. Heels change the way a woman carries herself as well as her posture. Heels also elongate the leg and gives an instant sexy look. However, flats can be just as sexy. It really depends more on your posture.
6 – Wear sexy undergarments, just for you. No need to show anything. You will feel amazing and you will see that your attitude will change.
7 – MYSTERY is important! Keep them guessing. Why flaunt all your assets.
8 – Don't overdo your makeup but play up your eyes and lashes. So much is said with your eyes! As we say, "Your Eyes are the Windows to your Soul".
9 – You should be wearing the outfit and not the contrary. Remember the woman makes the dress. Simplicity is always best.
10 – There is always a time and place to be overly sexy and that is usually in private. Overdoing it will send messages of insecurity, lack of self confidence and the desperate need for attention.
You are not that person. Be Sexy and Classy!
Be Fabulous