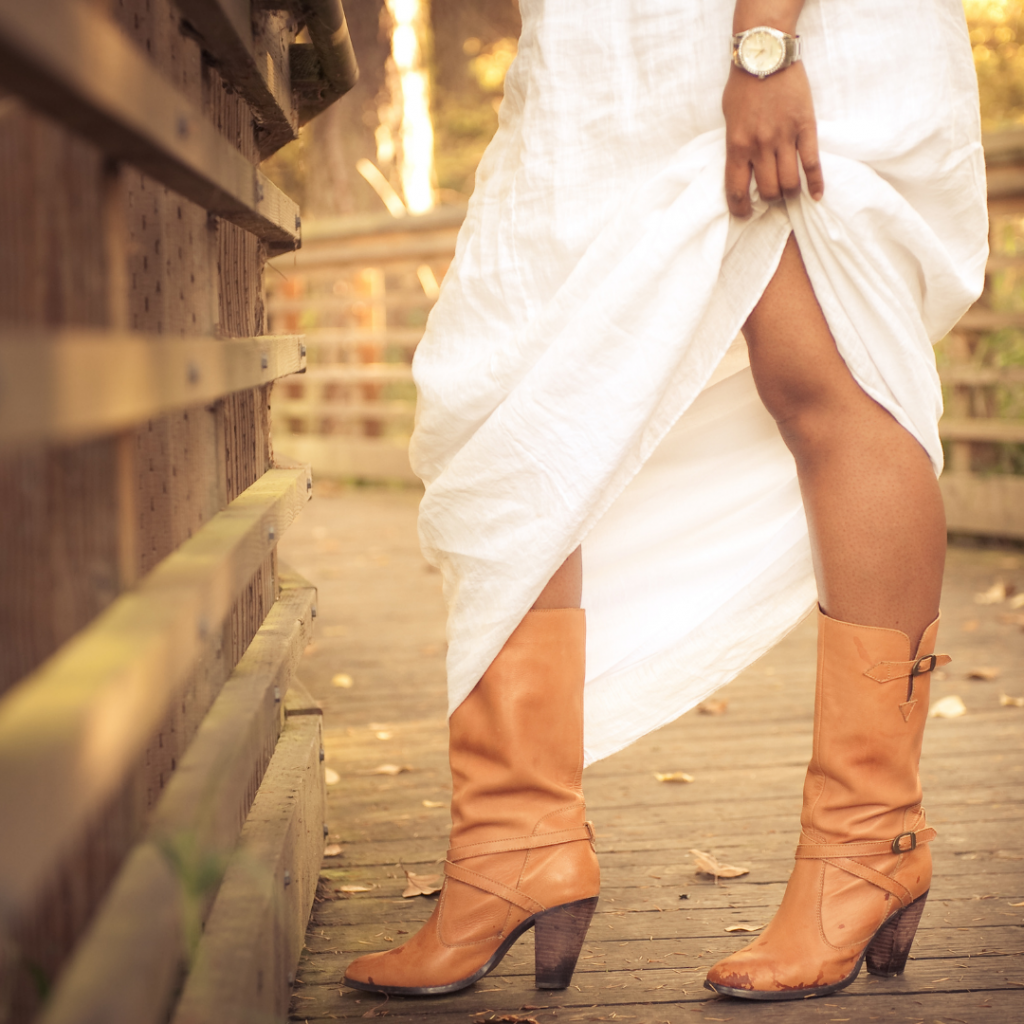 It's definitely boot season and boot weather
What is most important to you when purchasing a pair of boots?
When shopping with my clients, this is something I walk them through.

A few things to consider;
= What style best suits your wardrobe?
Are you classic or casual? Will you be wearing them with tucked in jeans or dresses? The heel you choose will give the boot its formality and functionality. For instance, one of my clients has a very traditional style but casual, so she chose riding boots.

= What quality do you want to purchase?
Some of my clients find that synthetic is not always comfortable for their legs and feet. They prefer either leather or suede which is more flexible and breathable.
If you are very casual and out and about all day like one of my realtor clients, she opted for a waterproof leather which suits her needs perfectly.

= What price range can you afford?
We can't always buy several pairs of boots. You may be sending your son off to college or having to buy a new car. We need to shop wisely
If you want leather boots, pre-shop for them, you can find good buys late fall.

= What color suits your wardrobe best, black, brown, print or color?
This will depend on the foundation of your wardrobe
If you have few pairs of boots, classic is always best. The more classic the item, the longer it lasts.
I know we are often tempted by the snakeskin or leopard print but it's not always versatile.

In all cases, the boot needs to be snug and fit perfectly. We were discussing this recently with one of my clients who's priority was comfort so her ankle was not held properly in the boot and it was loose. This caused her to fall, fortunately her boots did not have a heel so only damage done was to her ego. We always feel silly.

There is nothing sexier than a wonderful pair of boots!
Be Fabulous!