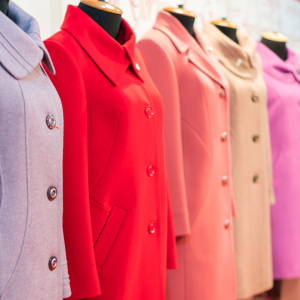 CHOOSING YOUR OUTERWEAR
The choice of outerwear, in most cases will follow your Style personality. If you are very classic, you may opt for a wool robe like coat with a belt. If you are athletic or more casual, you will opt for a long down jacket.
1) THE SILHOUETTE
When the first chill hits, it can be tempting to hide under cozy layers. Your coat is not for hiding. If you choose an oversized coat, think about your proportions and how you will look. You don't want to sacrifice your style.
Do you need a belted version to show off your waist?
Or do you need raglan sleeves to conceal your broad shoulders?

2) THE VERSATILITY
Your choice of coat should give you plenty of wardrobe flexibility. Ideally, it's great to have different options, of which one for your casual needs, one more professional or for evening. But it's not always doable.

When shopping for a coat, ask yourself
Will I be able to wear it with jeans and sneakers as well as with a professional look?

Can I wear it with a dress or skirt?

Is there a lining that I can remove for the between season needs ?

Will the length be comfortable in the car as well?

3) THE COLOR
Do you want to elongate your silhouette with a monochromatic look, same color coat as your boots? Or do you want a pop of color?
One of my clients has a very colorful wardrobe and wasn't sure which color to adopt for her outerwear. The foundation colors of her wardrobe were black, grey and white.
She didn't want to have a black coat which can look sometimes harsh for your skin tone especially in the winter climate.
So we found a black and white plaid coat which looks amazing on her. Not only she can wear it with all her colors but it elevates her outfits when she wears her neutrals. She's a professional so she can wear it to work as well on weekends with jeans. It is also 3⁄4 length so ideal for the car.
4) IN TERMS OF WARMTH
The secret is to keep your core warm.
What percentage of wool – cashmere or alpaca is there?
Is your outerwear wind resistant?
You want a cozy and warm option but not heavy. Technology has made great progress in terms of light and warm fabrics.
One of my clients lives in Arizona, in the valley where the winters are very mild so we purchased a lighter version. However we opted for a larger size because when she goes to the mountains, she is able to wear a chunky sweater or jacket underneath.
Now you are ready to go out and shop for your cozy winter coat.
Have a Fabulous Day,