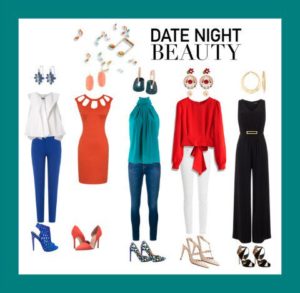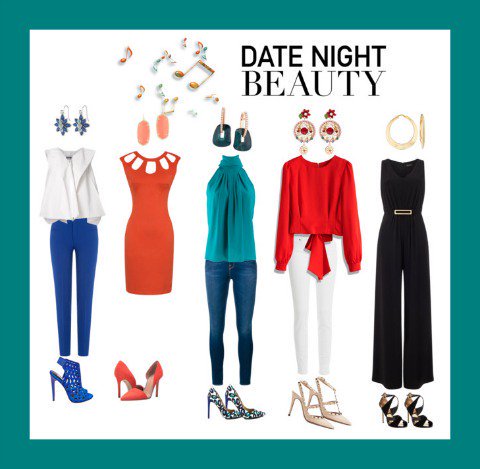 Certainly, all women want to make the best impression on a first date!
Are you experiencing panic in front of your wardrobe?
Have you started thinking about your plans a week before?
Or have you tried on everything in your wardrobe and still don't know what to wear?
Which one are you?
The better you feel, certainly the more relaxed and engaging you will be. Furthermore, a first date can seem very awkward, we have all been there right!
Our goal is to make the best impression on a first date.
There are several things I go over with my clients;
1- Where are you going? You would not dress the same way when going bowling than you would when going out for cocktails.
Do you know the venue? There is no harm in asking. Look it up on line to get a feeling of the environment. Furthermore, there are so many things that can make you feel uncomfortable, don't let it be because you are overdressed or underdressed.
2- How do you want to be perceived?
What do you want to project? For instance,
Maybe that you are an independent, intelligent, professional woman who is looking for a lifetime partner? Or Perhaps that there are multiple facets to your personality? You want to show who you really are.
3. What is your best feature?
What would you want to enhance? or minimize?
Knowing this in itself should make you feel more comfortable in your own skin.
4.Confidence and attitude are so important
You don't want to fidget all night. You want to appear relaxed and comfortable. Therefore, it is best to avoid wearing anything new, clothing or shoes.
5. What color do you get most complemented on when wearing?
Does blue enhance your blue eyes?
Does pink give you that extra glow?
If so these would be great choices
6- Don't give it all away – Be reasonable in what you decide to show off. Furthermore, there is nothing sexy about exaggeration. A little mystery is always welcome.
Be moderate in your choice of clothing, accessories, makeup or being too trendy. You don't want to be perceived as high maintenance.
7-Balance – Simple and classic lines will be much more elegant. Even when wearing a pair of jeans, heels and a blazer.
8 – Think about what you expect from this date?
Chances are, the person you are meeting has the same expectations.
What is important to you?
How would you like this person to act or be?
9-I suggest to keep the first date short, going out for a coffee or drink. In other words, if the date doesn't work out, you still have an escape!
10- I have tried online dating myself, a long time ago. My process was to always go to the same cafe for a cocktail. It felt safe and I had let the waiter in on it. As a result, a lot of cute and interesting stories to tell.
I know today most people spend more time on social media than they do speaking to each other. This can make the process feel even more awkward but I believe it gets better with practice.
Lastly, be natural, authentic and be yourself. Don't pretend to be someone you are not. It will show and there is really no point. It's so much harder to be fake, Only an original has interest.
Do you need help before that first date, grab my guide, The 10 Styling Mistakes to Avoid at All Costs
Have a Fabulous Day