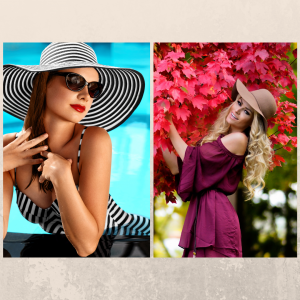 Every season, new items and trends come out. Shopping in your closet first will maximize your budget and expand your wardrobe options. We usually have a beautiful autumn season so you can ease into fall with these 5 basic items that you have worn this spring and summer.
The White Tee
I am sure you have a good quality white tee in your wardrobe, 100% cotton with a scoop neck that you have worn with shorts this summer. You will be able to pair it with your favorite skinny jeans and an asymmetric sweater. Accessorize it and add a pair of high tops and you will be comfortable to trot all over town.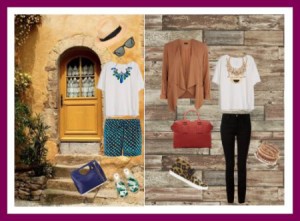 A Printed Blouse
This summer, prints have been very popular from abstract, florals, Asian or animal. You may have worn your printed top with cut offs on the beach. This fall, pair your print with a black pant, ankle boots and a leather jacket. For the office, a pencil skirt and a cardigan will be an elegant and comfortable option.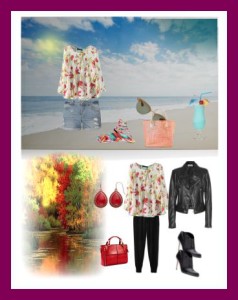 Sleeveless Jacket
I must say I love my sleeveless jacket, I get so much wear out of it. The one you wore in the heat this summer will be a wardrobe staple this fall. Pair it with a slim pant and a leather jacket underneath. This winter the same sleeveless jacket can be worn with a cozy sweater and your slim jeans.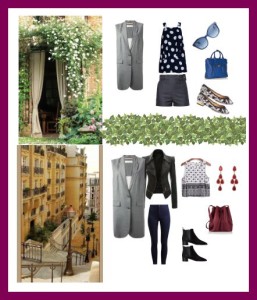 Summer Dress
Your favorite summer dress worn at the beach with sandals, at a weekend brunch or pool party can be very versatile. At the office, pair it with a jacket. For the weekend, add a denim jacket and a shawl. Going to a party, add a cardigan and a belt. Remember that changing your accessories (shoes and jewelry) will give a complete different look to the outfit and give that WOW appeal.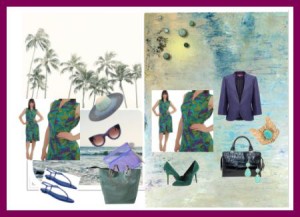 The Trench
I don't know about you but I have worn my trench coat this Spring and Summer more than I would have liked to. The weather has been quite humid to say the least. A trench coat is the staple everyone should have in their wardrobe. Choose one according to your personality as there are diverse styles. A good quality garment is essential as you will be wearing it all year round and for many years.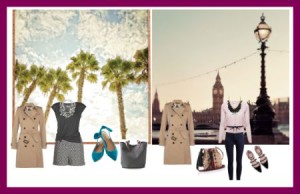 For more Fashion & Beauty tips, follow me HERE