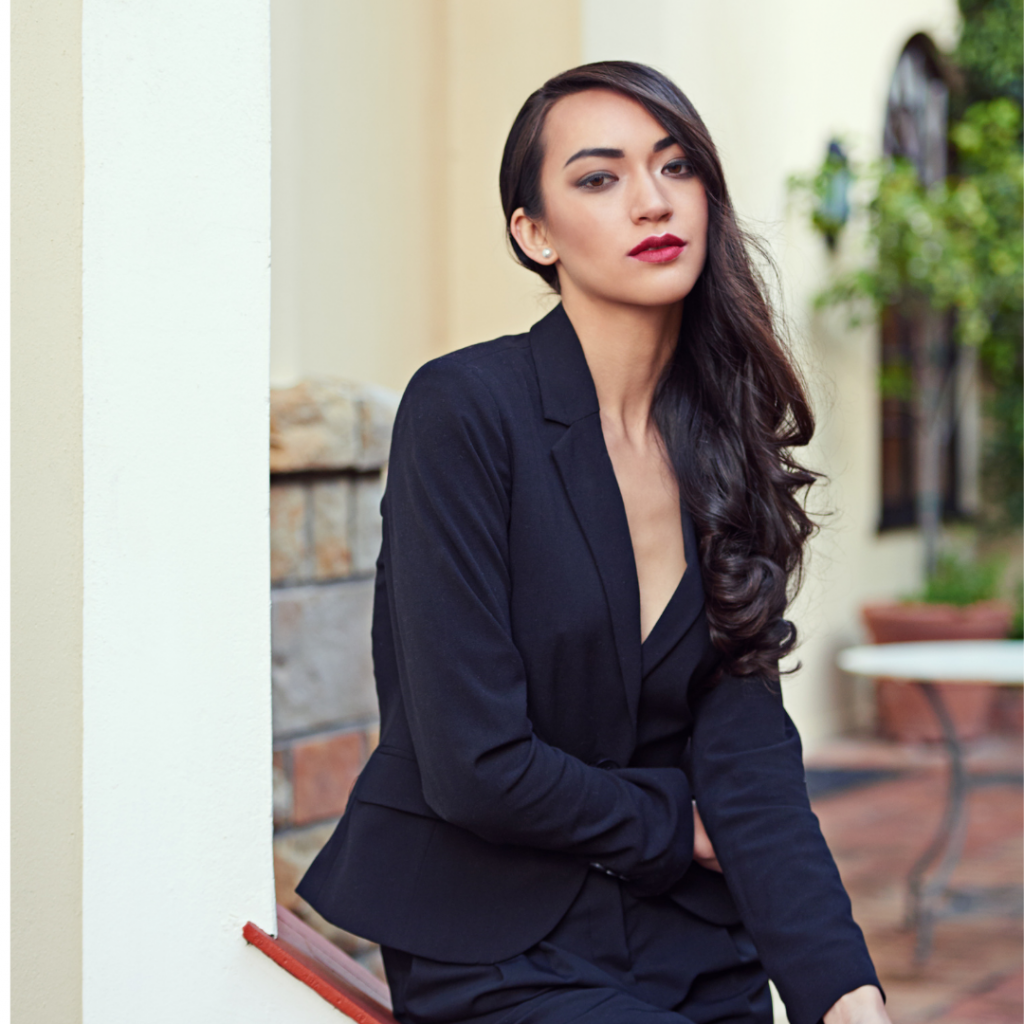 What Is Enduring Chic? It is the elegance of Iconic pieces that stand the test of time. Items of clothing that are timeless and never fail to look Fabulous, no matter what year it is. You are sure to feel confidently well dressed, wearing one of these pieces.
A SHIFT DRESS
The shift dress is a short, usually sleeveless dress that hangs from the shoulders. It is looser and suitable for all body types and sizes, anyone can wear the solid design. It has been popular since the 1960's.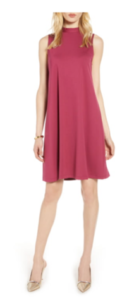 THE FITTED JACKET
Th fitted jacket is a very flattering look. It cinches at the waist to create the hourglass figure that we long for.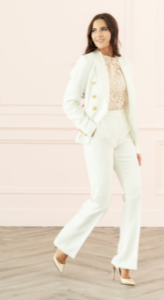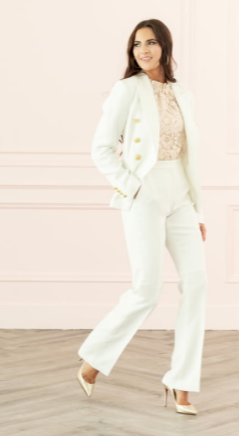 THE WIDE LEG TROUSER
The wide leg trousers usually have a high waist. They were popular in the 1930's and 1940's and favored by actresses such as Marlene Dietrich, Katherine Hepburn and Greta Garbo. It had a very "marine" style. This style comes back periodically as they can be dressed up or down and always chic.
THE LITTLE BLACK DRESS
The Little Black dress was designed in the 1920's and were seen in the Collections of Coco Chanel and Jean Patou. it was intended to be versatile, affordable and accessible to the widest market possible.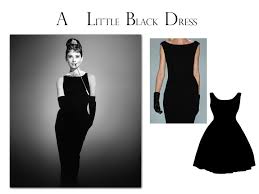 THE TUXEDO
The tuxedo was created by Yves Saint Laurent in 1966 and received very negative responses at first. Yves Saint Laurent made a habit of controversial collections, but always beautiful.
The Tuxedo became a celebrity favorite. Worn with a plunging neckline with nothing underneath, pants skimming the floor or very slim, hugging the leg. It has had many interpretations in terms of coloring, texture and style. The YSL team has reworked the tuxedo concept several times along the years, transforming and elevating it.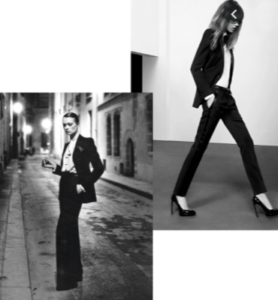 Do you have any of these pieces in your closet? How do you wear them? These garments are timeless and we can always find new ways of pairing them.
Don't keep your pieces for "Special Occasions" wear them in new ways, dressed up or down on a daily basis.
What do you consider "Enduring Chic"?