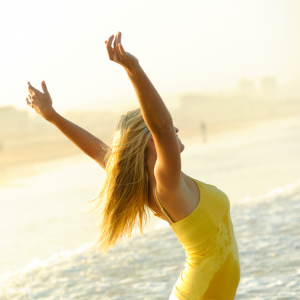 When we think about looking younger, we immediately think of anti-aging creams, moisturizers and scrubs, but there are a lot of things we can do fashion wise to look younger and on trend without looking like our teenage daughters.
We don't want to look like we are trying too hard.
A few things to keep in mind:
1.Opt for more tailored and structured clothing.
Choose garments with quality fabrics, cottons, wools, silk and heavy jerseys.
I avoid anything clingy or wrinkly, it only looks cheap.
2. Wearing an "All retro Outfit"
Some of us love to shop vintage, I myself love vintage jewelry.
I was discussing this with a friend not long ago while visiting a retro boutique.
The best way to wear vintage is to sprinkle in one piece or one accessory at a time and keep the rest of the outfit modern and fresh.
We don't want to look like we just walked out of a time capsule

Thirdly, avoid wearing brand logos that our teens would wear, we are not walking billboards.
Instead choose items that show your personality, style and uniqueness
and lastly, with age, our skin becomes paler.
So to highlight your features, wear brighter colors and accessories near your face to give it a glow.
Remember you can turn heads at any age.
Be Fabulous!