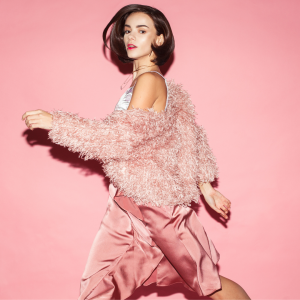 Fashion is like art, very subjective.
Not everyone is going to like the same thing. Nor is everyone going to wear it the same way
Obviously, Fashion evolves and changes over the years.
What was considered fashionable or appropriate years ago, will seem old or outdated today.
Fashion comes and goes with a set of rules that are generally guidelines for the visual aspect and pleasing effect.
There are also a lot of myths.
Such as…
SHORT GIRLS CANNOT WEAR LONG DRESSES
This is untrue – It's not about being tall, it's about the visual proportions and fit.
For instance…
A client I worked with was petite and hired me to shop her closet. We found a dress that her sister had bought her almost a decade ago.
She had never worn it thinking it looked baggy and too long for her.
But because it was so well made and from a popular designer she hadn't had the heart to toss it.
In a few minutes, I was able to add a belt, jewelry and a pair of high heeled boots that she wore with tights.
It immediately looked tailored and fitted to her proportions.
She ended up wearing it to brunch with her sister that weekend
She sent me the nicest email saying her sister gave her compliments all day and even the gentleman at the next table asked for her number. I was glad to see all went well!
A petite woman can absolutely wear long dresses if the fit and style suits her body type. When doing so, don't hesitate to show some skin, go sleeveless, off the shoulder or a scoop neck. You will look amazing.
Fashion does not need to be something for runway models.
With your favorite French Aunt who knows how to enhance the positives and eliminate the negatives using what you already have in your closet, it's easy and fun!
Have a Fabulous Day!