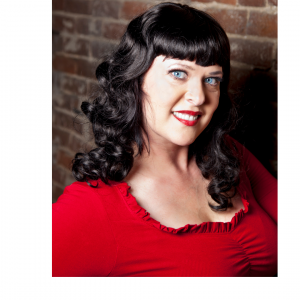 Whether you are petite, large, busty or have a smaller chest, we all need support, the right support.
When shopping with a client, the first thing I suggest is a bra fitting. We know that most women wear the wrong bra size.
The main reason is that women don't really know how the cup should fit, how tight the band or straps should be. They haven't learned it nor do we talk about it.

Finding the right size is tricky since much like clothes, sizing varies from brand to brand. There are many other variables such as the shape of your breasts and how your breast volume is distributed on your body.
Several different sizes (known as sister sizing) can also apply, for instance, a 36C could fit the same volume as a 34D or 38B.
I know it seems a bit complicated, this is why I am not a fan of purchases on line for lingerie. I much prefer an in store fitting with an expert.
A few things that women should consider when they have a larger bust.
POSTURE
Some women are self conscious of their size and tend to slouch. This will only make you look heavier and disproportioned. There is nothing to be self
conscious about, on the contrary, you have curves, celebrate them and stand tall.
FIT
We always have to fit the largest part of our body first. So if you have a larger chest, the rest of the top can appear baggy. In this case, make sure the top can easily be altered. Not all of them can or will look as good altered.
One of my clients has implants, as many women do, and finds that she always needs to have her tops altered. This is something to remember when getting implants, your bust should be in proportion to the rest of your body and not many women think of that detail. You need to be able to dress appropriately.
THERE ARE STRATEGIES TO CONCEAL OR REVEAL
Use the structure of the clothing to do so. Semi-fitted tops and darts for instance or necklines that elongate your torso.
The key is to avoid any additional volume on the top

Show off your curves to your best advantage

While balancing your body
If you need help showing off that amazing body of yours, send me an email and let's discuss how I can help you,

Have a Fabulous Day,